Truffle Hunting with The Blue Frog Truffle Farm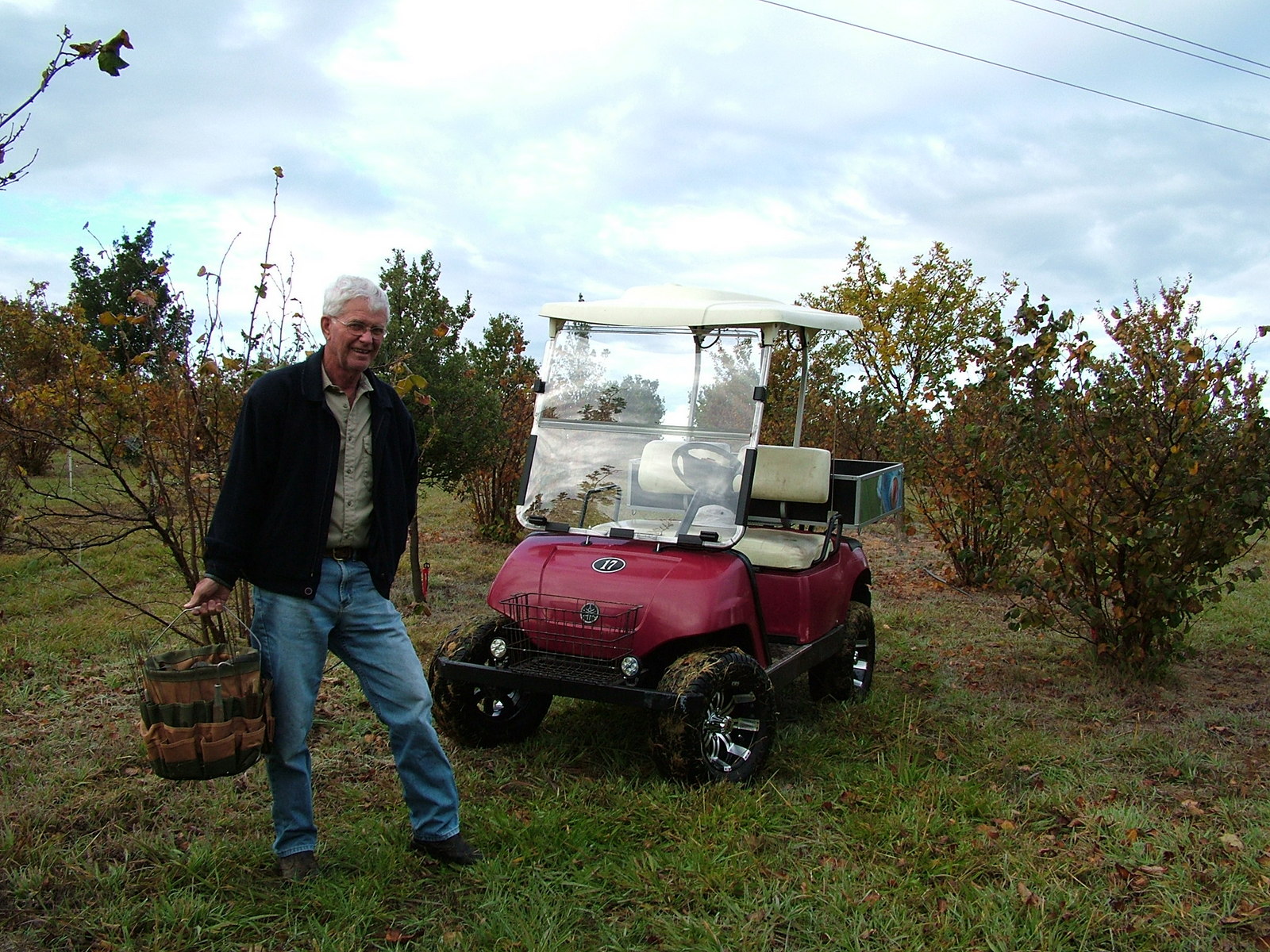 In the lead up to our second Long Lunch with The Cook Grocer, we are running a three part series on the wonderful collaboration that has been curated to bring you a wintery feast.
This Long Lunch, on Saturday the 18th August, the aim is to provide something extraordinary for the senses and something truly luxurious. And Truffle season has inspired us with its earthly delights. We want all our attendees to walk away with one thought – 'wow'.
We are so pleased to have the Blue Frog Truffle Farm sharing their seasonal harvest of truffles with our long lunch attendees.
Why Truffles, you say? Truffles are a very rare edible fungus that grow underground, next to some pretty amazing companion trees. Whilst it can be a challenge to describe how a truffle tastes, we believe it comes down to a full sensory experience.
Soooo let's imagine….. Closing your eyes when you take a bite, you will take your time to enjoy each bite, tasting and savouring all the sensational flavours combined by WoodBrook – A Food Project. As you take each bite, enjoy the perfectly paired wine – a crisp Riesling, a full bodied Merlot, Gewurtztraminer or a Shiraz, all from The Vintner's Daughter.
So tempting right….
_________________________________________________
The Blue Frog Truffle Farm is located close to the Federal Highway, about 5 kilometres from Canberra's border. The 'truffiere' was established in 2003 and spans across 6.5 hectares of Oak and Hazelnut trees.
At Blue Frog Truffle Farm, they have been harvesting Black truffles for roughly 11 years. Their expertise and knowledge is one of the things that makes them the perfect fit for our lunch. The other is their motto 'Fresh is best'.
At the Long Lunch, we are using nothing but the highest quality products. No expense will be spared for our wonderful luxury feast.
We chatted with Wayne at the farm's busiest time of year to give you a little snap shot of what life is like on the farm.
Why did you get into growing truffles?
Wayne – I needed a retirement activity, after moving to a 63 acre property and building a house in 2001. Grapes were too hard, olives were still a bit unknown and truffles appeared to be a lot less overall work, once established. But the appeal of producing a culinary wonder was compelling.
What does winter food mean to you?
Wayne – Winter food means truffled dishes, for breakfast, lunch and dinner with all the wild combinations possible. The exotic aroma is subtle and of course taste is 90% aroma.  Truffles also contain glutamic acid and are therefore a flavour enhancer, even if you don't get the truffle aroma, it make everything taste better. 
There is so much that can be done with truffle to enhance your favourite food from simply having truffle butter on the outside of your toastie through to truffles deserts and truffled alcohol!
And could you describe what Winter is like for the truffiere and what type of work you do at this time of year?
The season is hectic for 10 weeks from June to August. We harvest twice a week each harvest taking a full day by the time the truffle is harvesting washed and graded. Then the challenge of the markets, both local and export.  In addition we support the Truffle Festival, which a friend and I started back in 2009, and have truffle hunts on Sunday as part of the Festival mission of informing, educating and communicating with people about all things truffle. We tell the visitors about the truffles and how they grow, how they are harvested, the industry in Australia and share with them some of the truffle flavour with a tasting after the hunt.
And if you wanted to get "dirty" with your Truffles, learn about the science and history of them here – https://bluefrogtruffles.com.au/about-truffles/
_________________________________________________
On Saturday the 18th August we will feature The Blue Frog Truffles in our sumptuous meals created by Woodbrook – A Food Project.
With hand selected local culinary fare by the lovely folk at WoodBrook – A Food Project, and hand picked Truffles from The Blue Frog Truffle Farm, Stephanie Helm from The Vintner's Daughter will take you on a journey of the senses, a foodie and wine lovers delight. Each course in our six-course degustation will be paired with a handpicked wine from The Vintner's Daughter.
We would be honoured if you would join us, Under the Gum's, amongst friends for our wintery long lunch.
**All tickets are available for purchase in store at The Cook Grocer.