How to Cook & Eat Artichokes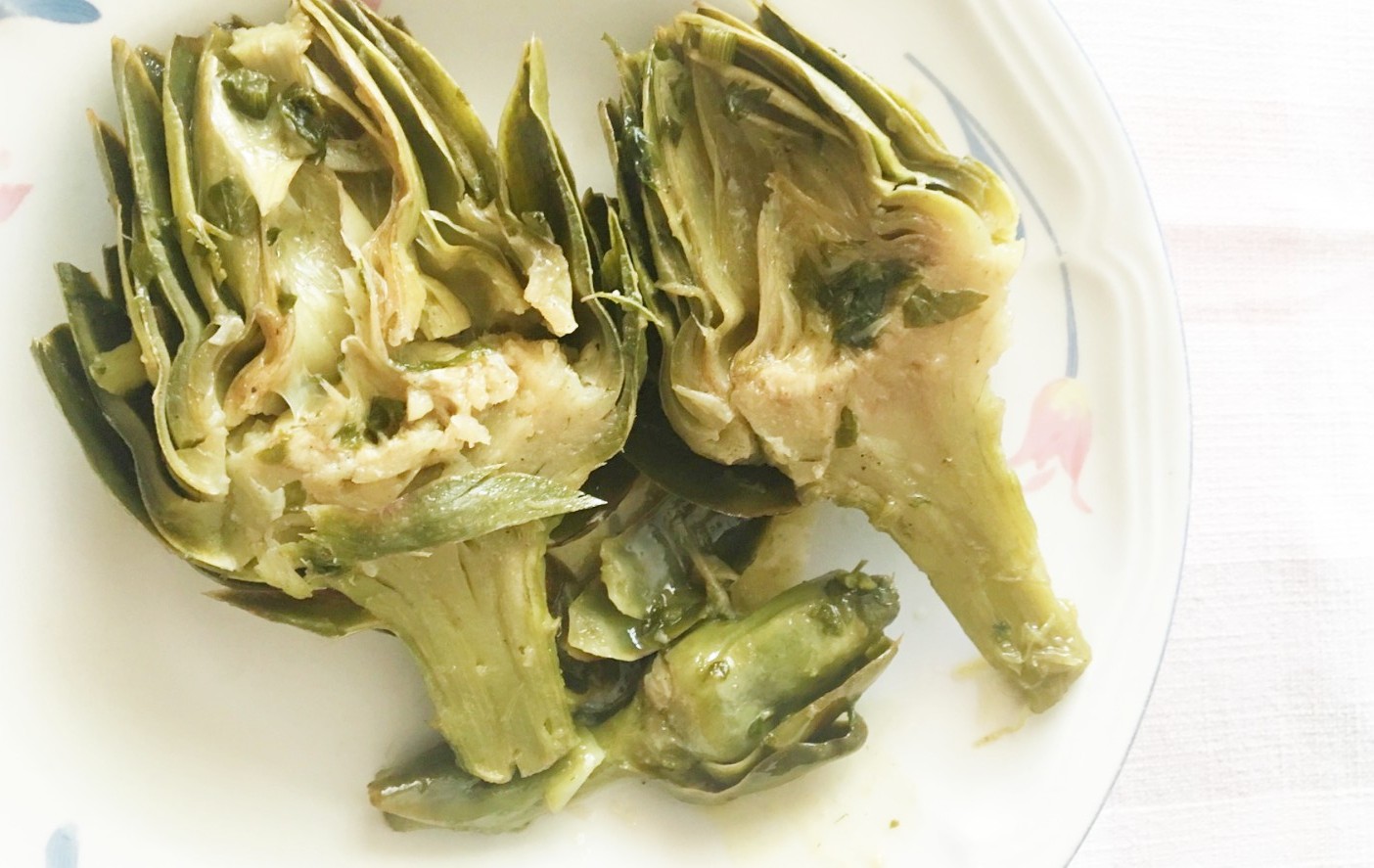 In our garden every year we grow Globe Artichokes. It is our little family tradition.
Artichokes are the perfect vegetable to grow. They reappear year after year, with hardly much effort. Stef's Mum separates the bulbs when they get too cluttered, replanting them (for more artichokes) or giving them away to friends & neighbours.  
They ripen usually in early November and after harvesting them, it means one thing for us – family dinner! All together we gather around to enjoy such a simple but anticipated meal, served up in olive oil, garlic & parsley. Perfection – they are my absolute favourite! Be sure to read on as Stef's Mum has shared the family recipe too. 
From garden to table – it's our seasonal tradition!
In the shop, during lockdown we made a very quick decision to bring in the seedlings to the shop when it was so challenging to get them anywhere else. Plus we knew everyone would really want something to look forward too as well – growing your own fruit and vegetables to enjoy in the warmer months. Plus help with the idleness lockdowns are known for.
And now, post lockdown, in our new normal – we want to check in to see how your little seedlings are thriving? 
We would love for you to share with us – photos and stories of how your vegetables are coming along? A little community show and tell, to inspire others to get out in the kitchen garden and begin some new traditions of their own. It's not late to begin!
So how is your gardening growing – TAG US @thecookgrocer and let's all share the seasonal delights of our local fruit & vegetable gardens.
Now time for that recipe…..
______________________________________________________________________________________
How to Cook & Eat Globe Artichokes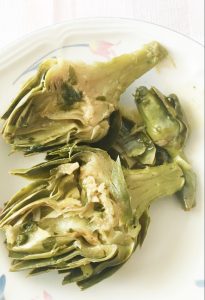 by The Cook Grocer
INGREDIENTS
Artichokes
Olive oil
Garlic, chopped
Parsley, chopped
Salt & Pepper
Water
METHOD
Harvest your artichokes, we usually have one to two per person
Cut each artichoke in half, lengthways and drizzle olive oil on top along with chopped garlic and chopped continental parsley
Drizzle a little olive oil onto frying pan
Place artichokes into frying pan on a low heat till artichokes start to brown.
Then add enough water to cover the artichokes. Simmer to allow the water to reduce
Once the water reduces, add a juice of half a lemon and small cut pieces add salt and pepper as prefer followed by more parsley towards reduction.
Serve your cooked artichokes on a platter.
To eat, pull a leaf off your artichoke and suck the flesh of outer leaves until you make your way to coveted heart!!
Enjoy!