The Cook Grocer sponsors Belconnen United Women's First Grade Team in 2022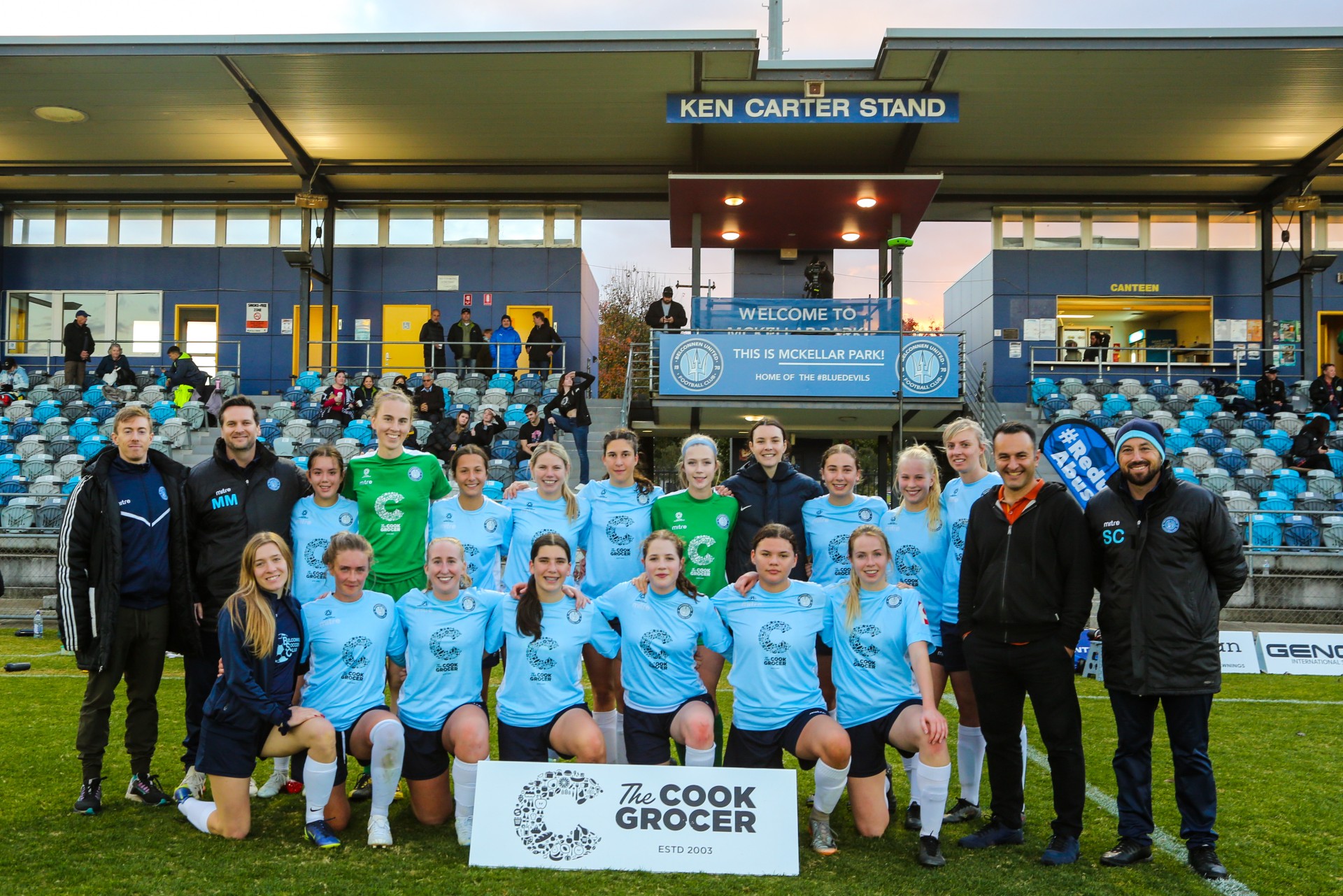 G rowing up in Canberra as a kid – the week or weekend was not complete without sport. I am sure each of us growing up in this Region have had some involvement in sport – be that football, soccer, hockey, running, athletics, swimming, basketball, netball, etc. 
For me that sport was Soccer. 
Playing at school and in local comp's on the north side – I loved it. It was fun, challenging, it was where you met lifelong mates and as I look back, it really became the start of building foundations for life and teaching me what community spirit meant. 
Perhaps it was the passion of the coaches, the eagerness of the parents, cheering us on or the oranges at half time but those times have really embedded in me the values I live by today. 
Our shop, since 2017 has sponsored our local junior team, Belsouth Football Club – ensuring at the games there was a sausage sandwich enjoyed by many and a jersey for the kids to wear too. We provide player of the match award's and I thoroughly enjoy being at the games too.
This year, The Cook Grocer, are the major sponsor for the Belconnen United Women's First Grade Team. I played for Belconnen United for over 10 years and the sponsorship has been a way for us to give back to a club that supported me throughout the years. 
It is very special to support the Women's game in particular this year. 
As Australia gears up to jointly host the Women's Football World Cup in 2023. We wanted to become more involved in our local community, to support the next up and coming generation achieve their dreams.
We are looking forward to a great season ahead with the Women's NPL – from the players, coaches & their support squads – Go Blue Devil's!
Shout out to @soccersnapsbysal for capturing the Women's Team & Squad on their home ground on our visit.
Pictured below Daniel presenting Keira Bobbin with Player of the match for the 28th May 2022 game against Tuggeranong United FC.