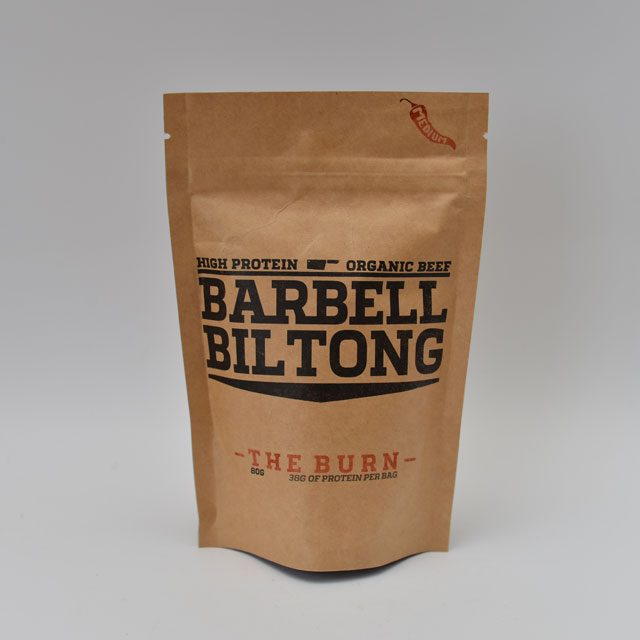 The Burn (80 grams)
$8.99
Description
The Burn is our mild chilli spice and a true athlete's food. Abiding by the KISS principle, it simply contains ALOT of chilli.
Ingredients – Certified organic grass-fed Australian beef, white vinegar, sea salt, coriander seed, black pepper, cloves and cayenne pepper. The Burn has added chilli.
Free from preservatives, biltong has a 7 week best before date. Gluten, soy & dairy free.
Weight – 80 grams
Producer – Barbell Biltong
18 in stock (can be backordered)
Additional information
| | |
| --- | --- |
| Weight | 0.080 kg |
| Dimensions | 18.00 × 12.00 × 0.55 cm |