Meet the Producer – David from Gillies Bros Distillery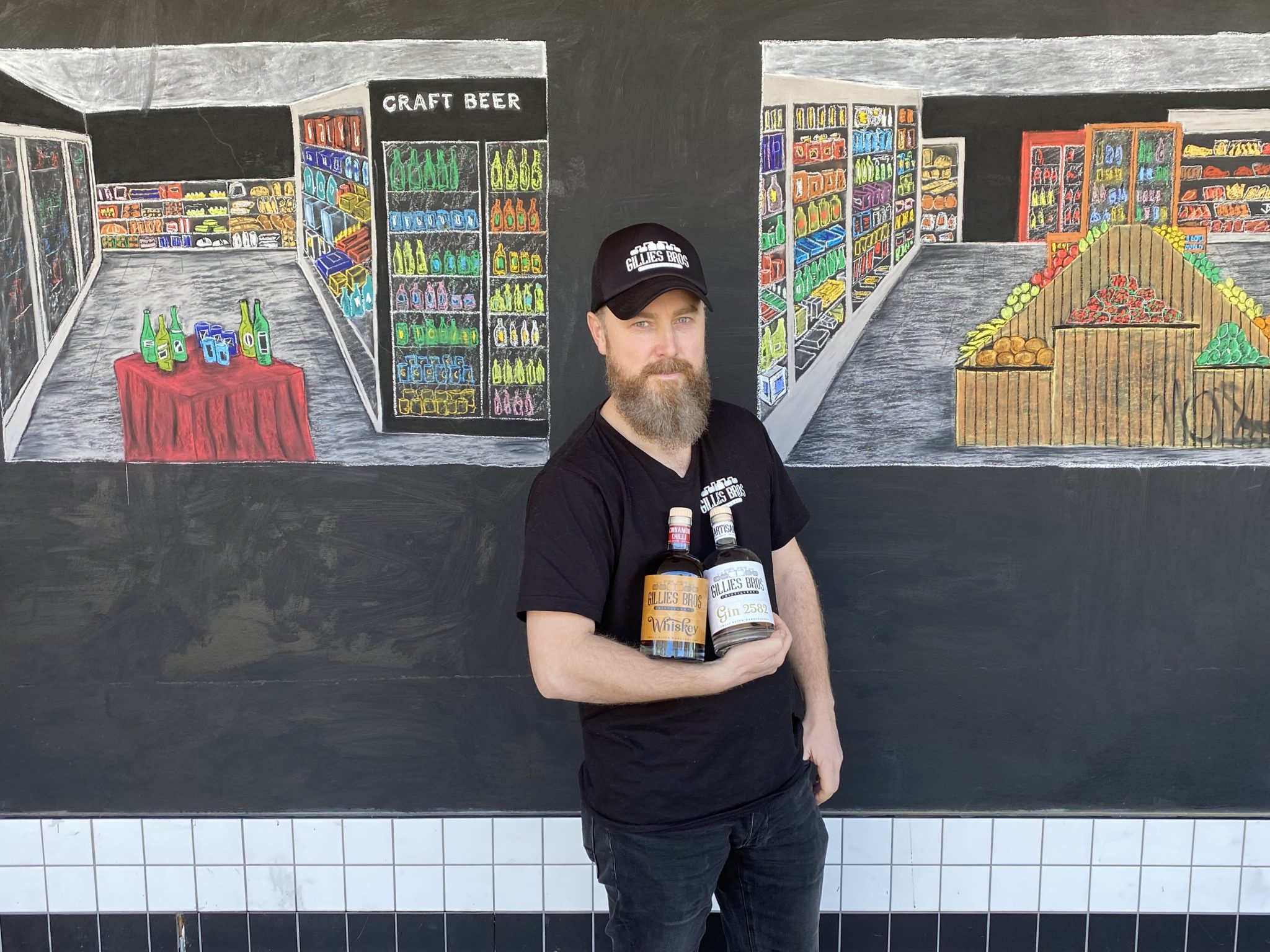 Our Region is surrounded by some very talented artisans. Every year we welcome our Local & Regional Producers into our store with delicious, fine foods and beverages. Yass Region is brimming with produce and not just the wine & wool kind, it is a region to watch over the coming years.
We are excited to Welcome a new producer Gillies Bros Distillery to The Cook Grocer. Daniel took five minutes with Yass' newest producer David Gillies and got to know how it all begun…
How did you make your way into the distilling business?
A love for American style whiskey's and the backwoods way of distilling. I had an idea that I could bring a true handcrafted, artisan product to the market and something a little different from what was out there. Several years later, a shed, a still and lots of support from friends and family, Gillies Bros Distillery was founded.
Our first sale was over a chance conversation with a local specialty liquor shop in Yass. They were very interested in stocking a local product. So we put some bottles on the shelves a couple weeks later as a test and made a Facebook page. Then everything went crazy after that! The support from the community, friends and family has been humbling and I'm very thankful to all.
What spirits do you currently make?
We make Moonshine, Gin, Whiskey, Honey Whiskey, Brandy, Cinnamon Chilli Whiskey. All are small batch and Handcrafted.
How would you describe your gin?
The Gillies Bros Gin 2582 is distilled to represent a dry London style gin, with stylings inspired by early European style gins. The botanical selection was designed to honour the classic dry London style gin with heavy juniper berry notes up front and a well-balanced infusion of flavours on the back end to round out a full palate of flavours. While keeping with tradition, we also wanted to add some botanicals carefully selected to create a flavour that is quintessentially Australian: rosemary to evoke memories of mum's lamb roast, and two Australian Indigenous native bush foods of wattle seed and pepper berries.
How would you recommend to serve it?
I like our gin straight. However Gin 2582 does make one of the best G&Ts going around!
50 ml Gin 2582
Around 150 ml of your favourite tonic
Add a twist of lemon
And a lemon ring on top
Enjoy!
Tell us a little bit about how you make it?
Gin 2582 is unique as it is distilled in an American style pot still which incorporates a thump keg in the gin distilling process, rather than a column still and Gin basket, resulting in a true backwoods artisan product.
Gin 2582 uses a brandy base, made from seasonal fruit following the harvest. The brandy base is handmade with a very simple yeast strain and carefully monitored over three weeks. The brandy is then distilled up to six times. At this point an assortment of botanicals are steeped in the brandy for a further two weeks to ensure maximum flavour. The brandy botanical infusion is then placed in the thump keg. The final run is made at a slow and steady pace over 16 hours to ensure a high quality and smooth product.
What's next for Gillies Bros?
We have a pipe dream of a barrel house and tasting room. However that maybe a little way off! I love to experiment with different favours and types of spirits. So hopefully that will translate to some exciting new products in our range. Also we have plans for a bigger Still, so I keep up with demand and keep expanding.
Be sure to head over to their Facebook page to stay up to date with their Distrillery news or Drop IN STORE with us to grab something for the liquor cabinet.