CULINARY CBR. featuring Shaw Wines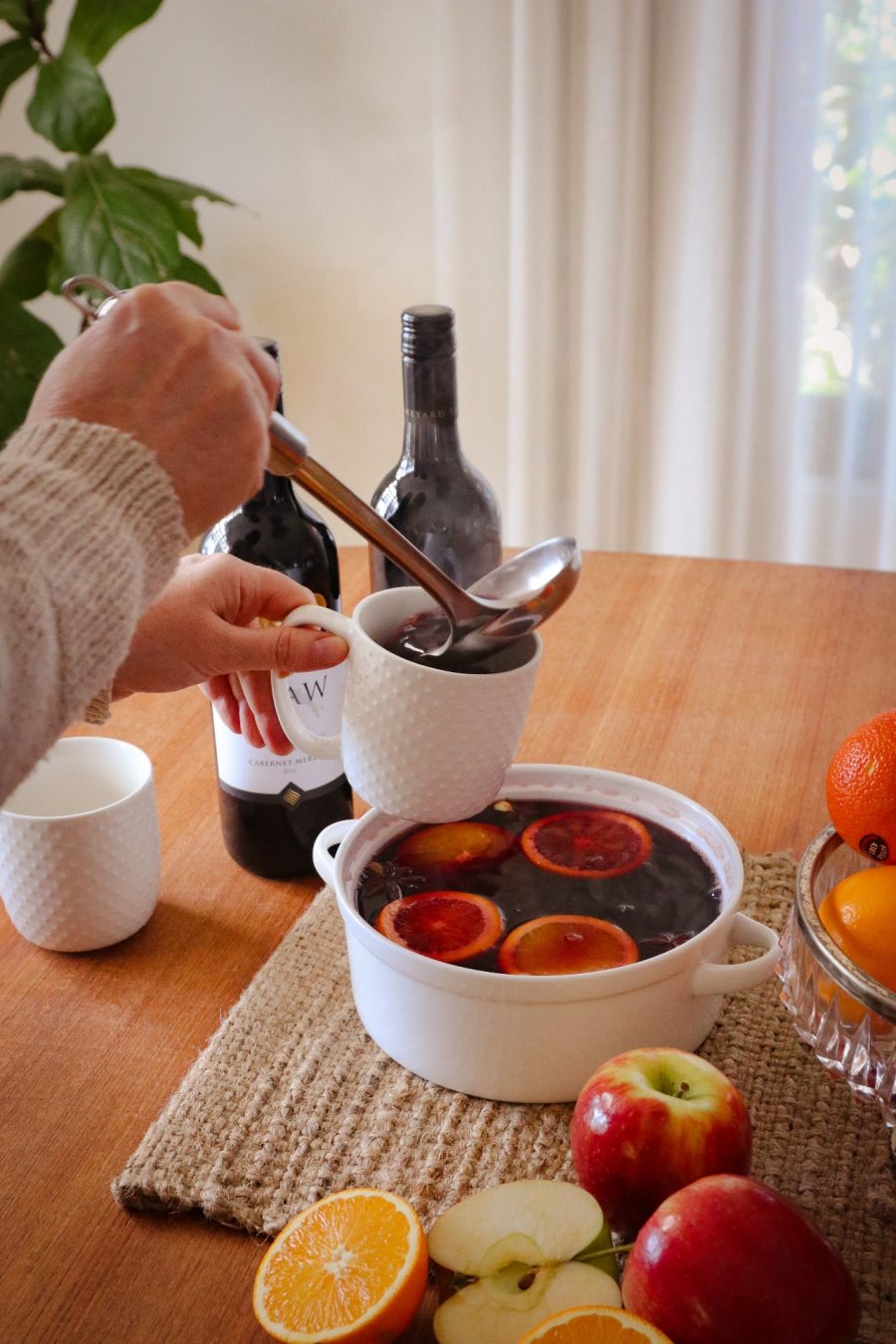 W e have been asking in store this month – How do you enjoy your winter time here in Canberra?
Wintertime 2021 in Canberra has been the wettest we have experienced for a long time. Not to mention the ice cold chill in the air in July, as the Snowy Mountains do what they do best – dump snow! It really has been another season to stay home & warm (& safe – particularly navigating the uncertainty of the 2021 outbreaks).
So when you are at home – how are you enjoying Winter?
Do you find yourself enjoying the seasonal wintery food delights, nestling in at home or are you wishing Summer would hurry up so you feel there is an end in sight to this cold?

For us – to bring some warmth & creative inspiration to the Wintertime – we head to the kitchen. Our Culinary CBR series is all about getting to know our local producers & how we use their products in the kitchen.
And this month to our winter delight when we asked in store, our resident photographer Sally Witchalls said MULLED WINE!
Having worked across a few local vineyards in our Region, Sal has picked up ideas for making the most of the season, not to mentioned her gorgeous photography of our local area – frosts, winter sun, rain, and Cook Fog. Yes, she really does embrace the elements!
And after a recent winter dragon boat session on Lake Burley, Sal & her Mum (a little cold) headed home to warm up and relax together. Deciding, furtively for us, to make some Mulled Wine one Saturday with a local Vino from Shaw Vineyard. To simply celebrate the delights of the season.
There is something about a warming glass of Mulled Wine that takes away the Wintery blues and takes you on a sensory journey of spices – cardamon, cloves, star anise & the fresh zest of seasonal oranges. All the flavours for this dish are carefully selected to inherently warm you up!
In our August edition of CULINARY CBR. Sally Witchalls, our local photographer has created a warming & quaffable Mulled Wine with Shaw Vineyards – 2018 Shiraz. Shaw Wines is a loved local drop in store with our community so it was a perfect match when we putting this series together.
Thank you so much Sally & Shaw Vineyard's for being a part of our NEW local series.
Each month we are releasing a recipe from a local Canberra Producer to help you cook at home with our Regions Finest. It will help you take the guesswork out of meal planning or last minute decisions – everything available IN STORE for you to join us on our CULINARY CBR. journey.
______________________________________________________________________________________
In the heart of the Canberra cool-climate wine region, Shaw Wines is nestled quietly in Murrumbateman, NSW. Family-owned and operated for over 30 years producing wines from their estate-grown fruit.
The Shaw Family first moved to Murrumbateman over 30 years ago, and in 1998 purchased "Olleyville" the historic 700-acre fine wool producing property dating back to the mid 19th century.
From Cellar door to family feasts at Olleyville, the Estate is truly a family affair with a passion for producing headed by Graeme and Ann Shaw, who oversees the operation. Their two children, Tanya and Michael, are both fully employed in the family business as well as Tanya's husband Michael.
Shaw Wines has over 85 acres of Shiraz, Merlot, Cabernet Sauvignon, Reisling & Semillon vines – all produced on their property. Their range is perfect cool climate wine.
Here is Sal's Mulled Wine Recipe for our August edition of CULINARY CBR. featuring Shaw Wines
This is our initiative to support & eat local with Canberra & Regional Producers.
______________________________________________________________________________________
Mulled Wine Recipe
by local photographer Sally Witchalls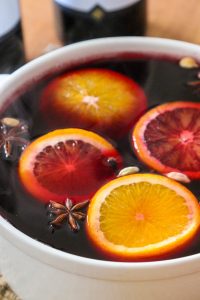 INGREDIENTS
3 Oranges (in total)
Grated rind of 2 Oranges
Juice of 2 Oranges
1 small orange for decoration
1 apple roughly chopped
5 Anise Stars
5 Cardamom Pods
10 Cloves
½ Cup Caster Sugar
1 Bottle of Red Wine – for our recipe we used Shaw Vineyard's Shiraz 2018
– Approximately 750ml (shiraz merlot, pinot or any lighter red allows for spice to shine through).
3 cups of filtered water
METHOD
Begin with creating your spiced sugar syrup. In a large pot (large enough to hold two litres) on stove, pour in three cups of water and all remaining ingredients EXCEPT the wine in.
Bring sugar spice mix to boiling point, and boil for approximately five minutes. This will release the spices and zest from the oranges. I like to see the mix slightly spitting from the saucepan.
Once boiled and you smell the beautiful, spiced aroma, turn the heat down to allow the syrup to simmer for 1 minutes.
Now you can add your wine. For our recipe we used Shaw Vineyard's Shiraz 2018.
– You can also try a merlot, pinot or any lighter red which allows for spice to shine through.
Stir your mix together and bring to boil again. Only allow it to boil slightly then turn the heat down to simmer for 5 minutes.
Sieve your Mulled Wine into heat proof glasses and garnish with orange circles.
Sal's Tip: You can keep spices in pot after sieving with any remaining wine, top-up and re-heat to keep you warm throughout the night.
Notes: This recipe can also be completed with non-alcoholic reds and red grape juice for the kiddies.
Remember to drink responsibility & know your limits – Check out the Guidelines here.
ENJOY!






Big thank you to our Local Photographer Sally Witchalls for capturing our recipe shoot.
______________________________________________________________________________________