CULINARY CBR featuring Claystone x Brodburger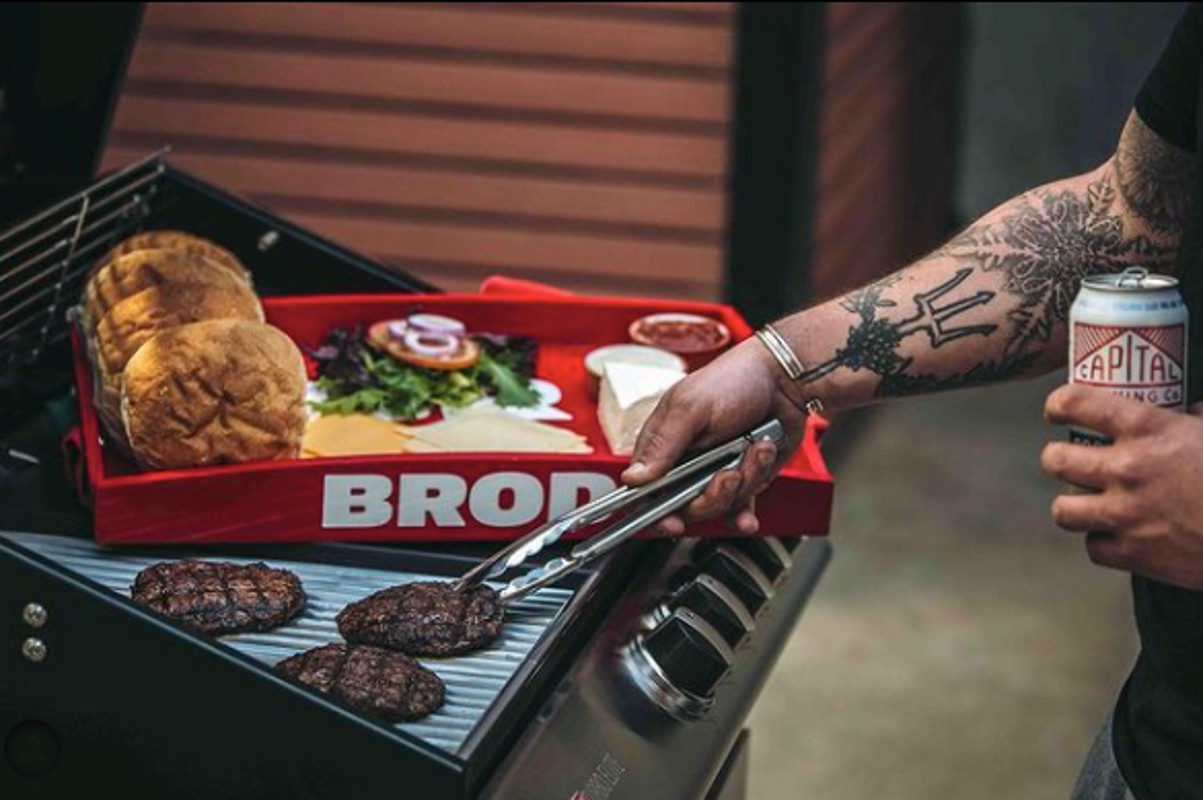 W armer weather just makes you want to fire up the BBQ and be outside. The season has begun!
September has had most of our community, at home in lockdown all month long – possibly eating and creating more recipes than we usually do. We have seen so many of you, instore for your essential grocery shop. Thank you for your continued support – we are so grateful to support a community like this one! And by looking in the trolleys and baskets – you have all been creating your favourite recipes more than ever or looking for something effortless to have the night off.
Our inspiration this month, came from a delivery run with Sasha himself, just prior to lockdown whilst we were having a photoshoot with the loveable Tracy Lee. We thought let's make burgers – Homemade Brodburgers with Claystone Meats X Brodburger. It was perfect timing!
In our October edition of CULINARY CBR. Claystone Meats & Brodburger have created the perfect recipe to cook Brodburger's famous local burgers at home as we near the end of our strict lockdown and enjoy a few more freedoms – like a BBQ Burger with a friend or two.
Daniel recommends pairing your burger with Clonakilla Semillion Sauvignon Blanc and Stace from Claystone Meats says she loves a Bentspoke Easy Ale and Mr Brod himself loves a Capital Coast Ale.
Thank you so much to the whole crew from Claystone Meats & Brodburger for collaborating together this month for our October edition of CULINARY CBR.
______________________________________________________________________________________
This year we were delighted to read all about Claystone's & Brodburgers partnership. Food dreams do come true! The minute we heard Brodburger & Local Sustainable Beef – we got in touch to say stock with us please! 
Located in Hoskinstown NSW, only 30km from the ACT, Claystone's Farm is a Regional Leader in the Beef Industry.
Sweeping picteresque plains, surrounded by beautiful mountain ranges – this area in our region is cared for by some pretty special families. Claystone's are multi generational farmers who produce their beef ethically, and antibiotic and hormone free. They have extensive knowledge of both the land and the animals they raise which has been passed down from generations to farm sustainably, ethically, with a low carbon footprint.
Claystone's & Brodburger brought a dream to life over the past 12 months – a shared desire in reconnecting consumers to what's on their plates, all while making a positive mark on the Australian beef industry and our environment. And boy are we truely, humbly grateful they did! 
Brodburger from its humble beginnings in 2009, Lakeside in their red van – is now a Ken Behran Institution. Big burgers, fresh, delicious with a side of fries. Complete with a local brew, vino or 'bucha. Brod has always had beautiful quality meats and ingredients in their products. As our Region focus' on the importance of using local, Brod has become an example of what one producer can do to change everything. Brod took what they do & upleveled to partner with our Regions Beef Providers – Claystone Farm. 
This month our spotlight is on their Brodburger Patties but be sure to look out for their whole range in store. We receive weekly orders every Thursday.
Without further ado, here is Claystone Meats x Brodburger Homemade Burgers Recipe for our October edition of CULINARY CBR.
This is our initiative to support & eat local with Canberra & Regional Producers.
______________________________________________________________________________________
Homemade Burgers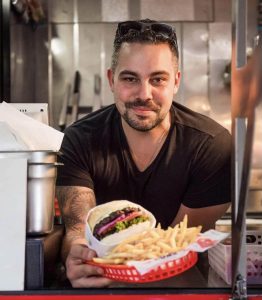 by local producer Claystone Meats x Brodburger
INGREDIENTS
1 x packet of Brodburger Patties

1 x bag of Three Mills Burger Buns

Cheese (of your choice Swiss, Cheddar, Blue and Brie)

1 x whole fresh Tomato

1 x whole fresh Lettuce

1 x whole fresh Red Onion

Tomato Relish

Rich Garlic Aioli
METHOD
How to cook the perfect Brod at home.
Heat up your grill or BBQ

Evenly season both sides of the patty with salt and pepper.

Sear on a grill or BBQ (flame grilled is best) at medium heat for approx. 3 mins.

While your meat is cooking split your buns and whack them on the grill to get toasty

Rotate patties 90 degrees and cook for a further 3 mins or until juice begins to gather on top.

Flip the patty

Top the patty with your choice of cheese

Cook for a further 3 mins. Rotate 90 degrees and cook for a further 3 mins

Once your bun is toasty, generously spread the base of your bun with the best tomato relish you can find and the top bun with a rich garlic aioli.

Layer your lettuce, tomato and thinly sliced red onion onto the base

Top with your patty

Serve while hot with your favourite french fries
 Download your printer friendly version here – How to cook the perfect Brod at home
ENJOY!




Big thank you to the crew at Claystone & Brodburger for this month's recipe and capturing the recipe shoot.
Equally big thank to Tracy Lee Photography and Sally Witchalls  for capturing all our in store shots before lockdown so we could bring this recipe collaboration to life. 
Each month we are releasing a recipe from a local Canberra Producer to help you cook at home with our Regions Finest. It will help you take the guesswork out of meal planning or last minute decisions – everything available IN STORE for you to join us on our CULINARY CBR. journey.